The Industrial Cyber Security Center has created the first cyber security board game, in Spanish, in which you play a cyber security investigator who has to use his power of deduction to discover where, how, why and who provoked the cyber security event that has paralysed an industrial plant.
This game seeks to be a professional Cyber security awareness and training tool for providers, administrators and users of industrial control systems and corporate information systems, but it has been especially designed to make organizations' managers aware.
The game contains a board of 60×60 cm, a user manual, investigation notes, cards, playing pieces, dice, and a confidential envelope. The game has been designed to take between 30 and 50 minutes per game. The minimum number of players is 3, and the maximum is 8. It is an easy and fun game, that implies some strategic thinking and also a bit of luck. The minimum age to play this game is 8 years old.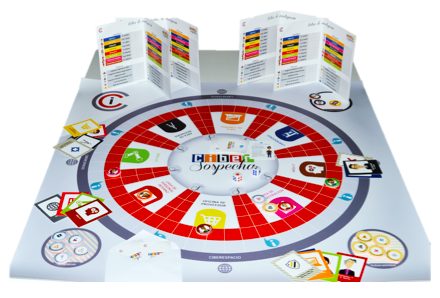 The players themselves establish the maximum duration of each game. The objective is to be the first to discover, through deduction and elimination, the person who caused the cyber security event that paralyzed the automated process of the plant, in which of the locations of the plant, or cyber space, the event originated, and also which vulnerabilities and threats were used?
"When they told me about the game, I found it interesting, but playing it was fantastic and very realistic, compared to today cybersecurity."  Carlos Asún (CISO of INITEC Industrial Plants)
"The game traps you and it´s fun to play. You´re submerged into the world of cyber security in a varey didactic manner. I will definitely order one"   Angelina Carabajal (Managing Partner, Máxima Gestiones & Congresos)
"The first time I played it with my wife and my kids, not only did we have a great time, they really understood what it is that I do."    José Valiente (Coordinator of the CCI)